Learn about Oregon wine
The Oregon Wine Resource Studio is a toolkit that allows anyone to explore the Oregon wine story – from climate and geology, to history and environmental stewardship, and more. The website offers a comprehensive collection of Oregon maps, stats and facts available in free, downloadable, customizable presentations. The educational suite includes over 30 presentations as well as printed informational packets for key regional information.
Graphic Lime Creative worked closely with the Oregon Wine Board team to develop branding and all assets for the website, which included illustration, presentation development, asset strategy and map design (oh so many maps).
SERVICES
Branding
Print and digital collateral design
Presentation strategy and design
Illustration
Website design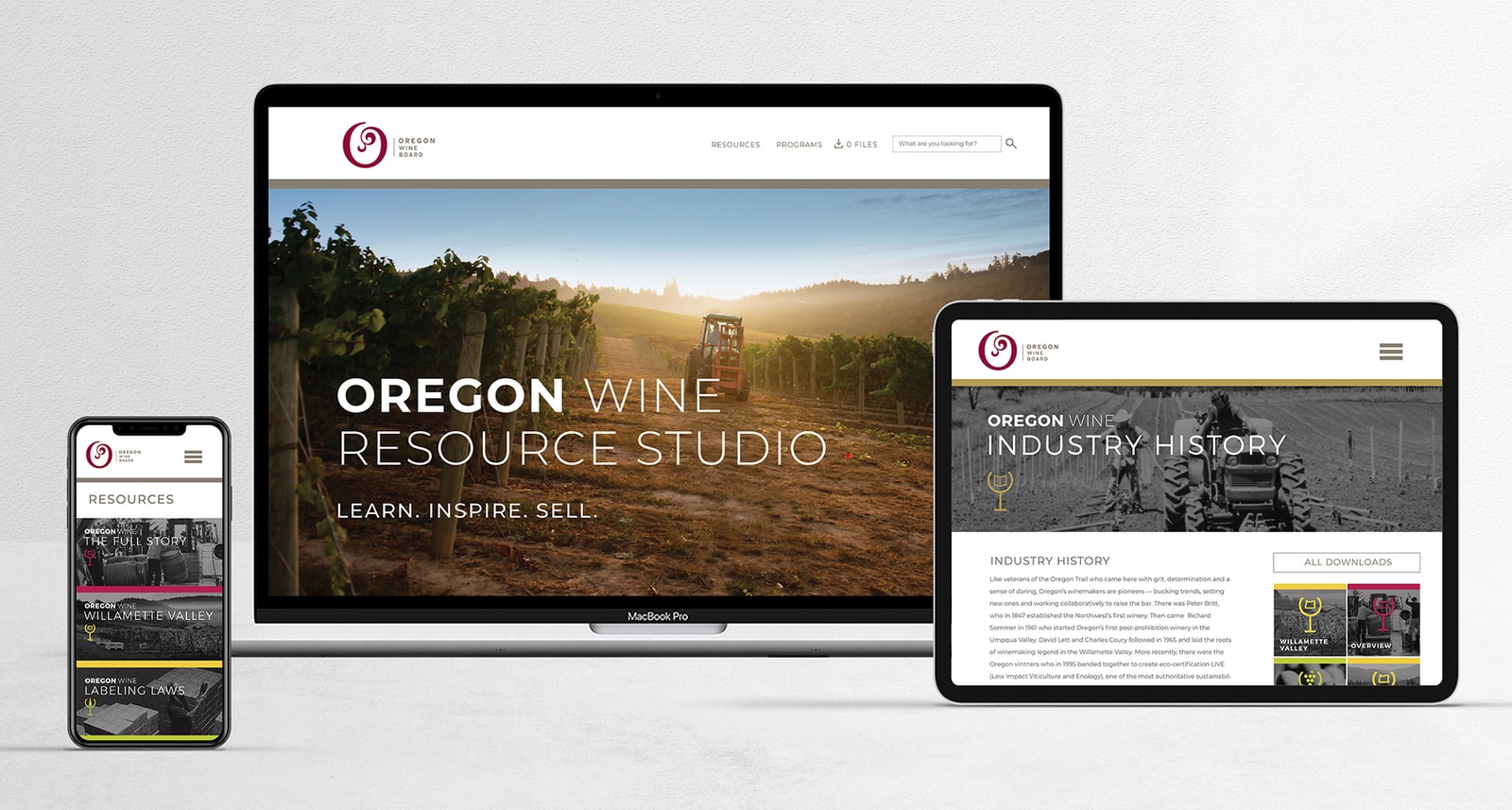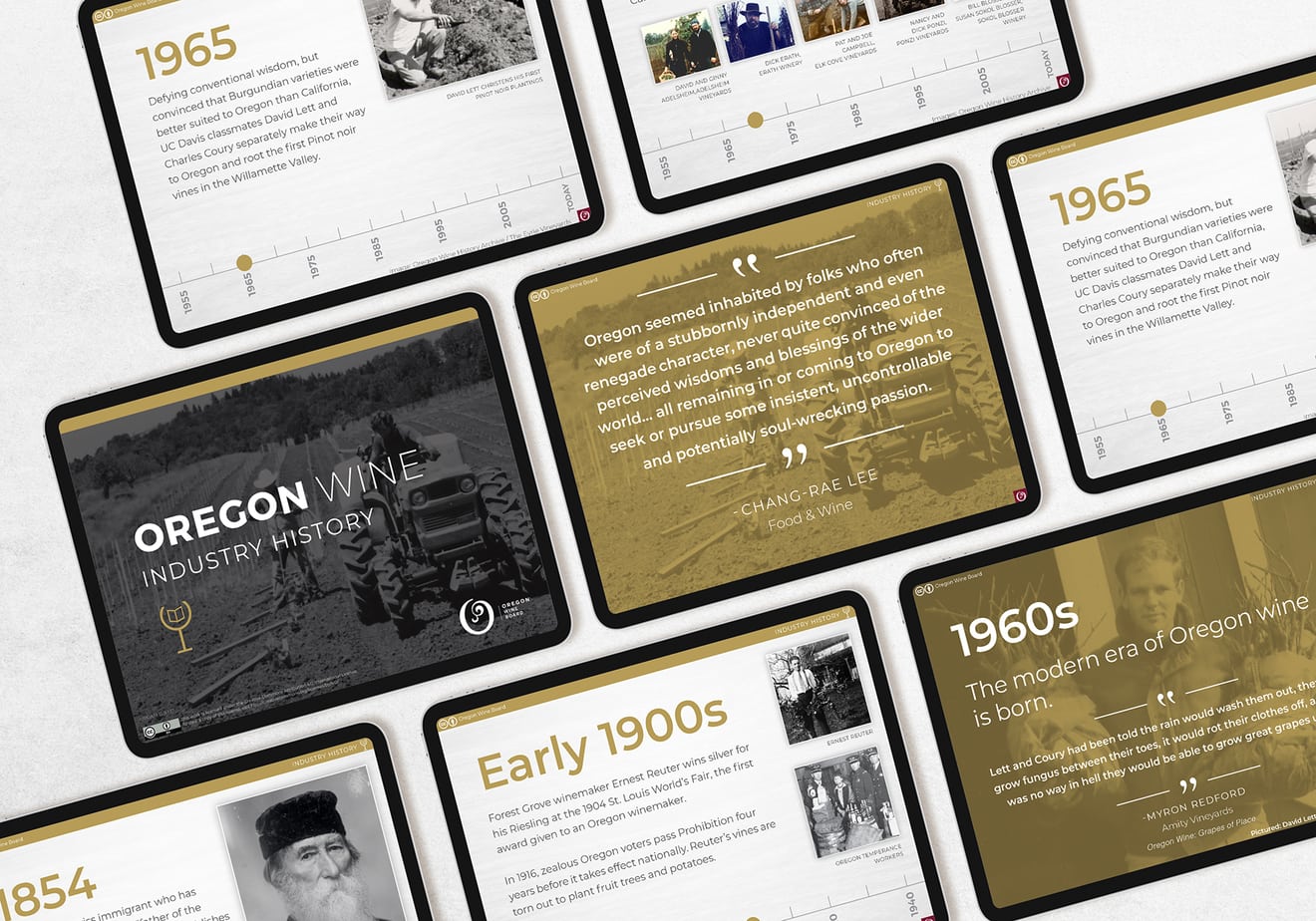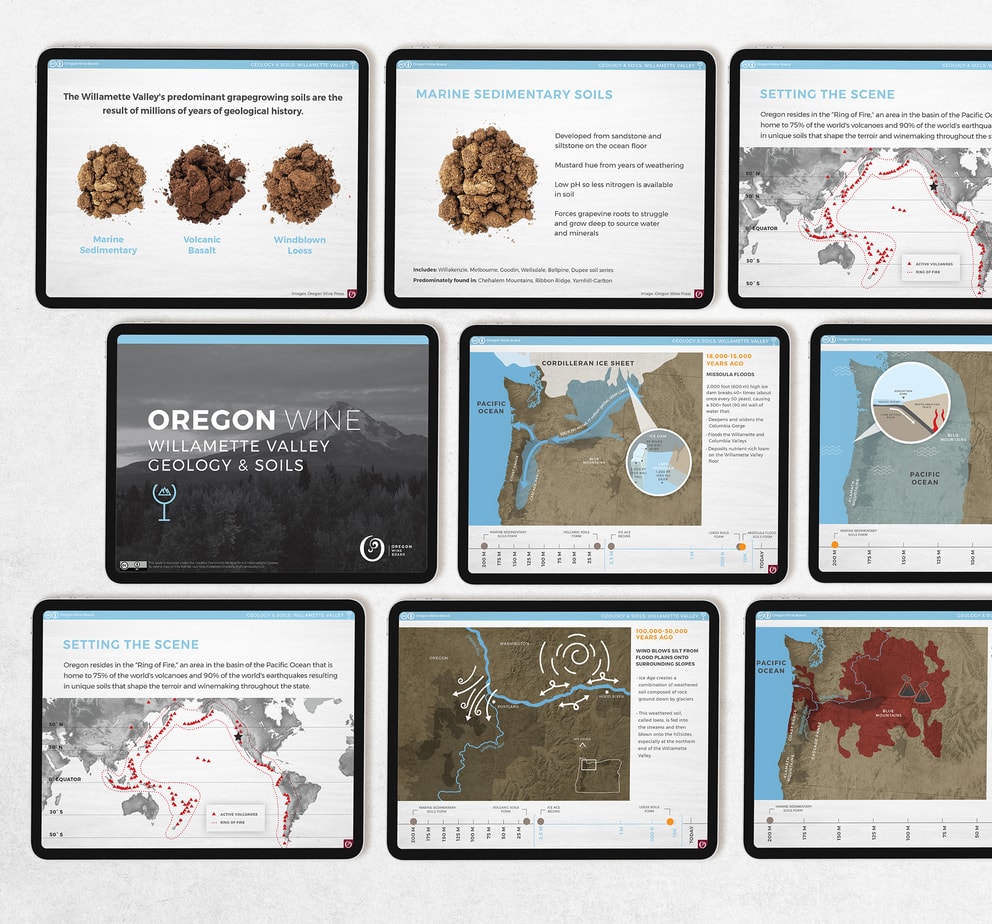 "
Graphic Lime is an indispensable partner to the Oregon Wine Board! We have worked with Graphic Lime for more than five years on projects including brand development, web design, print collateral and presentation development. Rachel has a knack for staying calm under pressure with skillful project management and top notch communications.
She has helped us find creative solutions to stay within our budget all the while creating meaningful work that will impact the Oregon wine industry for decades to come.
-CHRISTINA DeARMENT
TRADE & PARTNER RELATIONS MANAGER, OREGON WINE BOARD